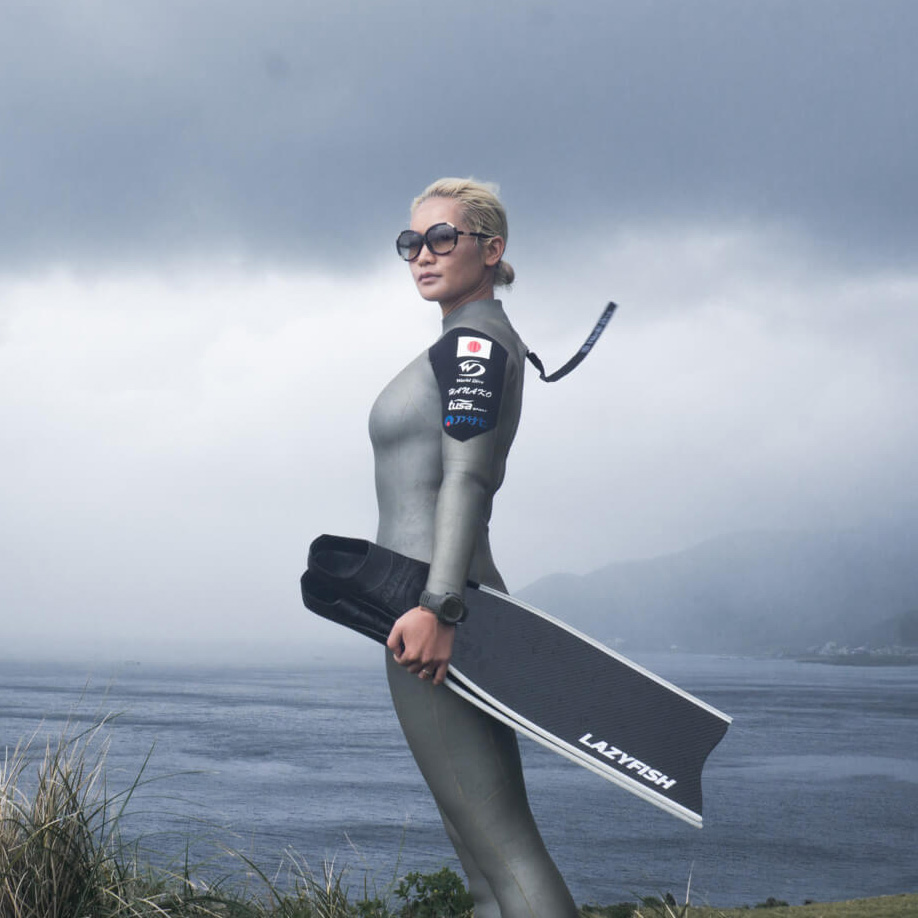 /2 TIMES WORLD RECORD BREAKER
Hanako Hirose was born on Tokyo, Japan in 1986. Hanako has been freediving since she was little. she was grown up with dolphins in Mikura Island, Tokyo. Nowadays, she is a freediving women's national record holder in STA, DYN, and CWT. She has grabbed the women's world record in constant weight with a 106m dive in the vertical blue 2018 for a short time. one day after ,alessia zecchini of italy reclaimed her world record title with a dive to 107m. Hanako is still one of the deepest freediving record holder out of 4 in the world.
Why do you start doing competition of Freediving? she says, "Because I want to set the Freediving World Record." with a big smile.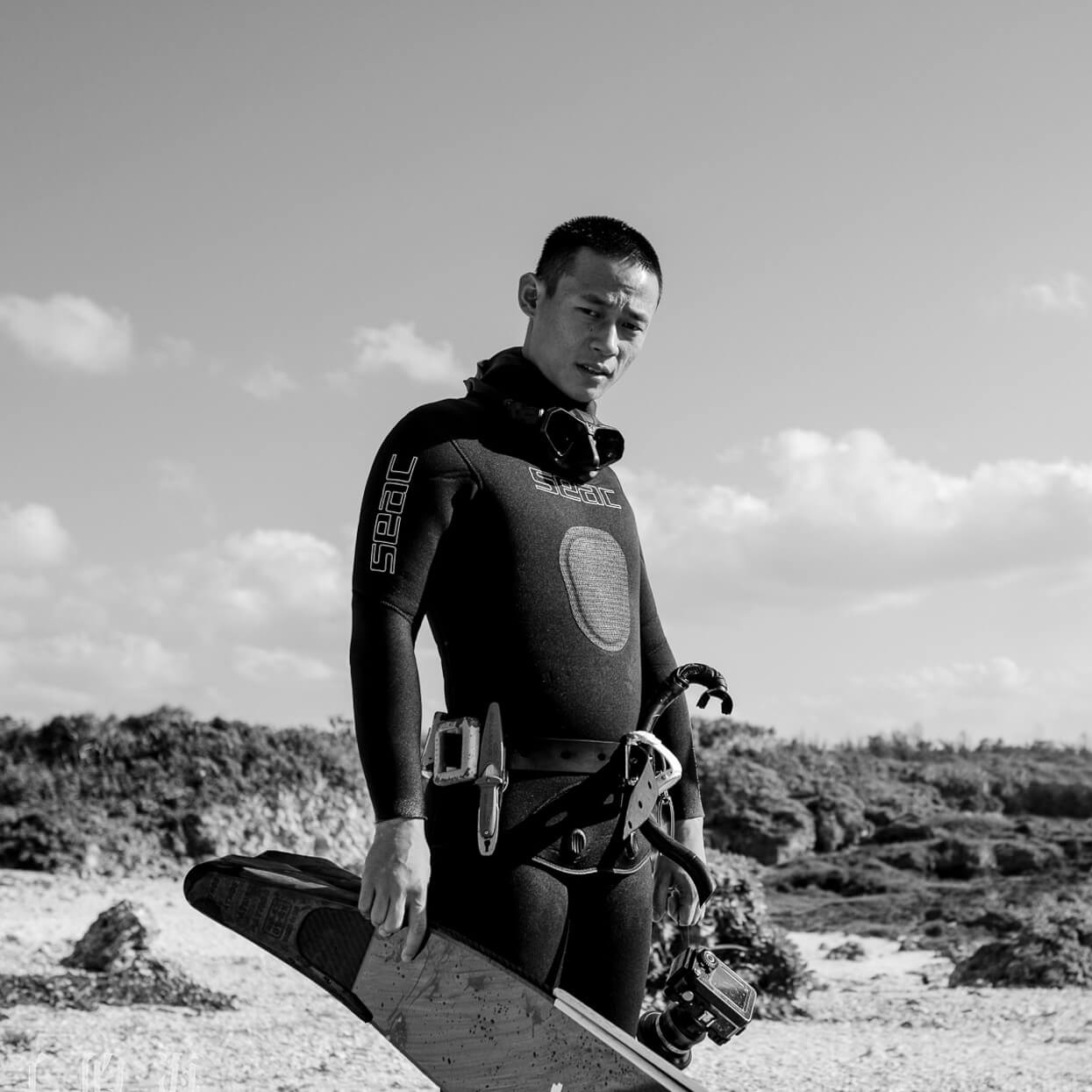 /FREEDIVER- SPEARFISHING MAN
Maru fell in love the the sea due to an initial interest in fishing and found his passion in freediving through his desires to observe fish.
Not only does he take on a culinary interest in cooking hid daily catch, he also actively promotes management and conservation of ocean resources. He loves observing sea creatures and is almost a living oceanography encyclopedia. Having begun freediving in 2012, he has already reached a personal record of 64 meters in just a year of self-training; in April of 2016, he also achieved a 70 meters record in the CWT sector of the 2016 Depth Challenge in the Philippines.
As of now, Maru strives to improve himself and also began teaching freediving in LiuChiu, Taiwan. Regarding the future, he says, " I always want to return there, continuing to go deeper and deeper into the blue."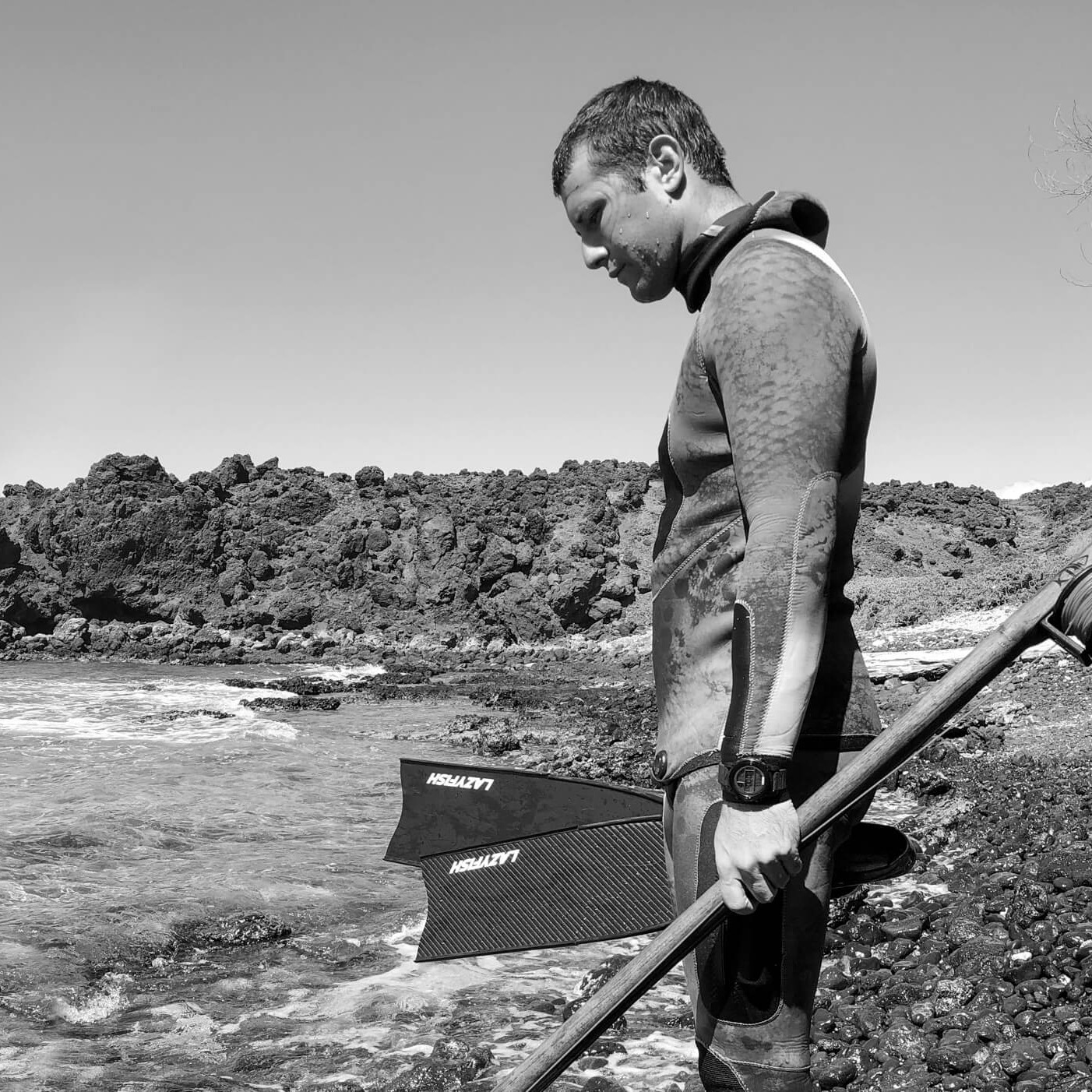 Marlon Lewis was born and raised on the North Shore of Maui, HI. Growing up on Maui he was either surfing when there were waves or spearfishing when it was calm, and over the years spearfishing has grown to be one of his greatest passions and hobbies.
"To me one of the coolest things is going out and seeing amazing underwater structures and habitats that so few get to explore" he said.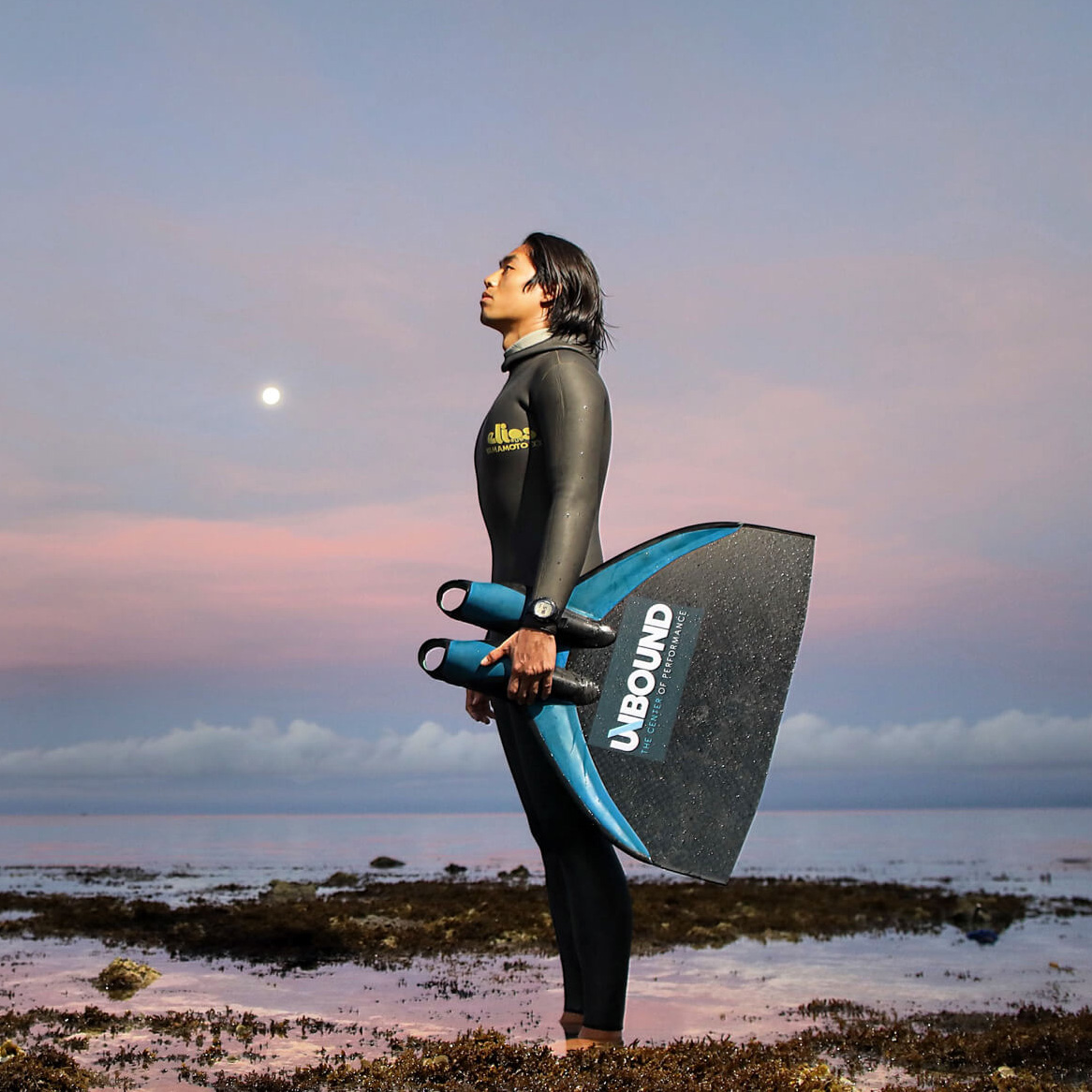 Ian Kim is from South Korea. Having begun freediving in 2014 until now. He grabbed the Korea National Record in constant weight with a 82m dive in the 2016 Red C Cup in Egypt(Dahab Blue hole) for a while. He felt a change of himself through out freediving, and he accepted the changes. Keep attempting in freediving competition is a must, and " I keep traveling and exploring the underwater world until my body say stop." he said.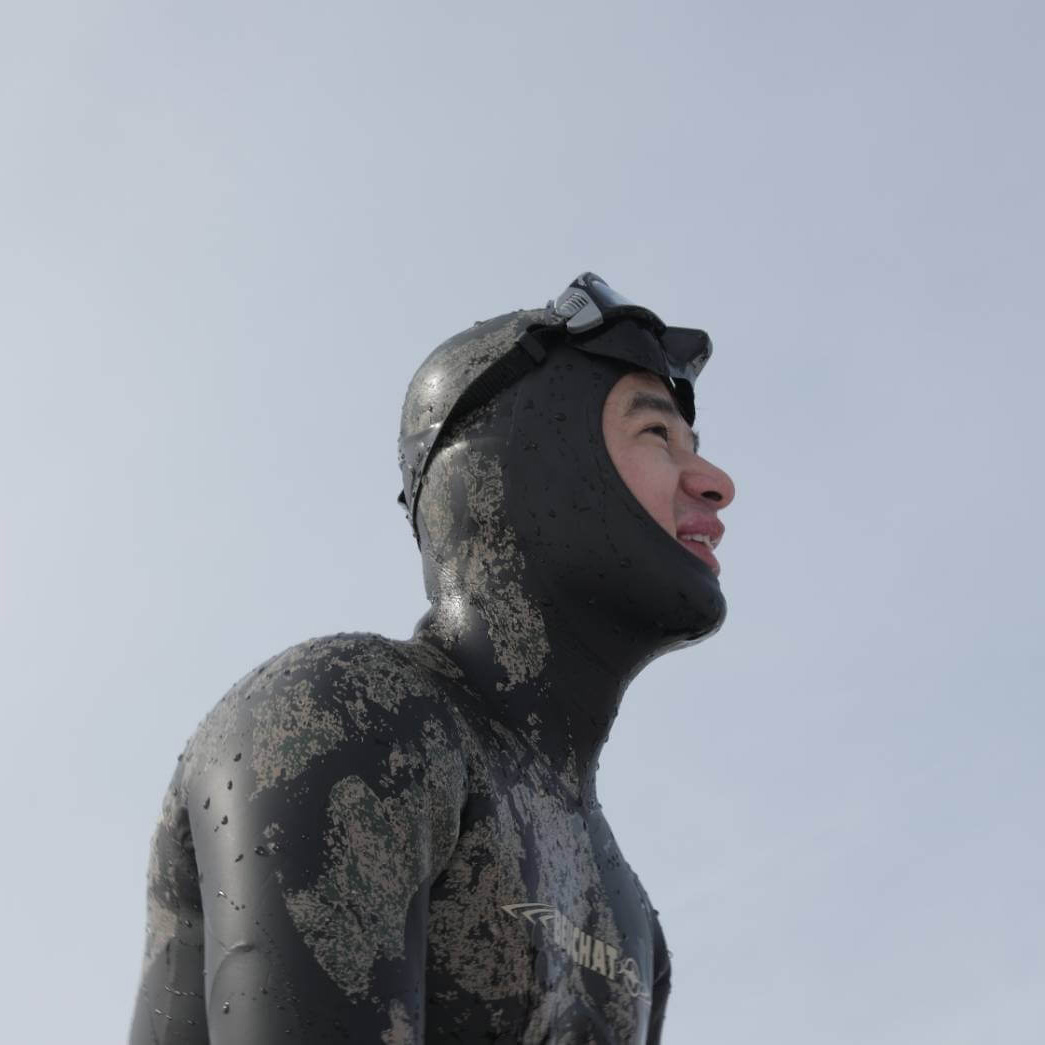 Younggun Lee from Seoul, Korea. Younggun was a rock climber before addictied to freediving. The reason why he starts freediving was because he moved to Jeju Island and found nothing to do, except water sports. Within a year, he is now an AIDA Instructor, underwater camera man, and the leader of freediving team MUTE.
"I want to make this underwater activity become a life style. It is a fun sports for every individuals." he said.
Rose is a lover of the arts, music, and classic films.Having graduated with a degree in industrial design yet ending up in the hospitality industry, she decided to redefine her life with a new purpose.In October of 2017, she started diving after a friend's introduction.
It is a whole new realm for her having always been an unathletic girl.Freediving changed the way she came in contact with the world on a daily basis; all senses are magnified in the peaceful seawater without gravity, and you enter a conversation with your own body.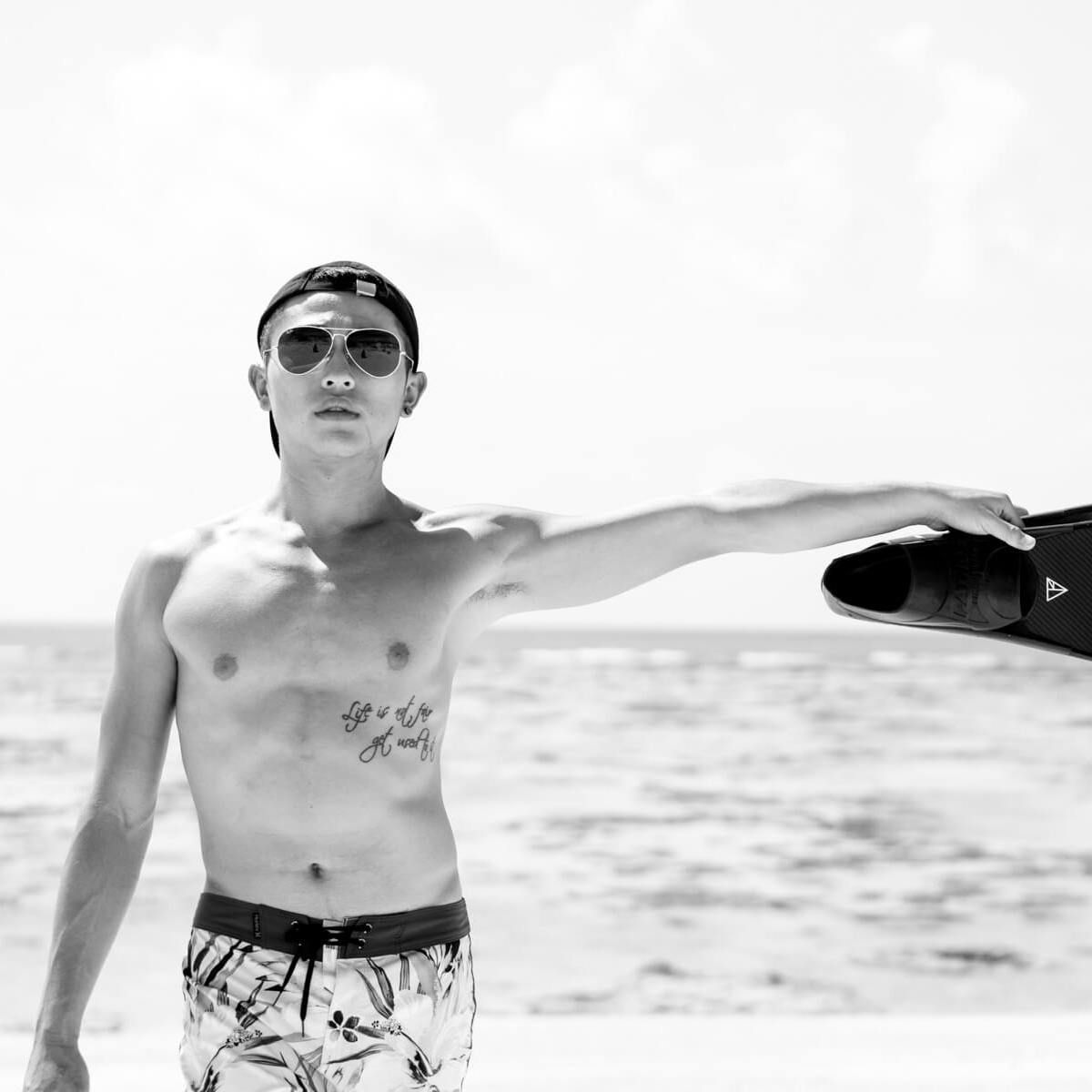 /Freediving Instructor/Underwater Model/Dancer
The sky is unlimited. I roll the dice perhaps because I have nothing to lose.
From KaoHsiung, Taiwan, Wen started photographing since 2010.
While his photographs do not follow formal structures, they always capture the realities of daily life.He started freediving in December of 2013 and began underwater photography since then.
He says, "When I press the shutter, I capture everything that I didn't see." And all that he didn't see, often times becomes an unerasable image in the minds of others.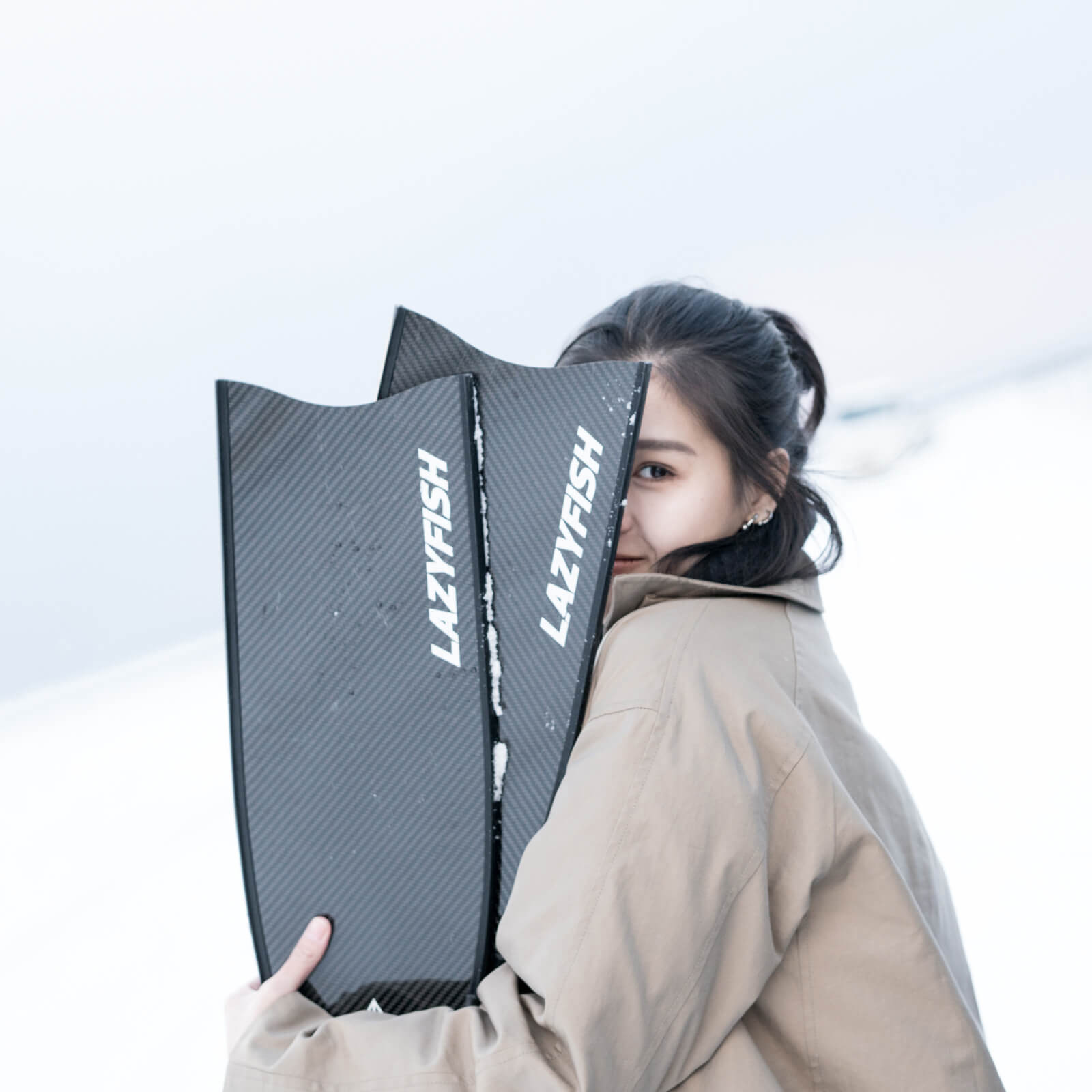 Have been working at wooden industries since 2014, and it's still an ongoing job. Started freediving in 2016 and found the inspiration to creation. What seemed to be a casual idea at the time developed into the blueprint for LAZYFISH. "develop interest in the job, make it becomes valuable, create your own classic." she said.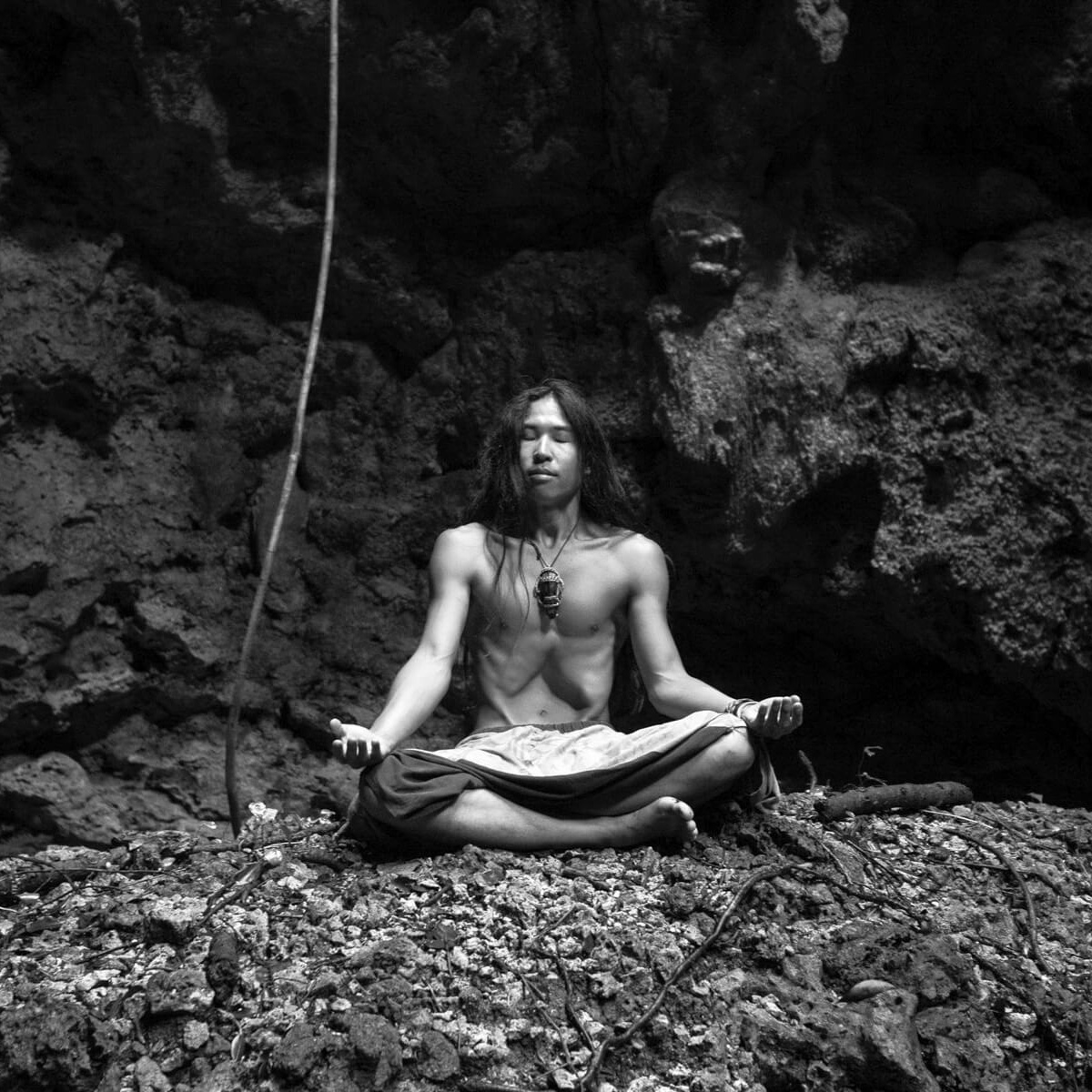 /Freediving Instructor/Gourmet King
AIDA and Molchanovs' cross over Instructor. despite the role of instructor, he is also a gourmet king. Started freediving training from the end of 2018, and working serveral times with Hanako Hirose. He used to say " I want to be at the depth of 100m, it's quite a long way to go, but I will do try." Humble but confident, and the dream is about to come true.